By: David Bauders, CEO SPARXiQ
Buy low, sell high. It sounds simple, but in many industries today, manufacturer rebates have become increasingly complex and critical to distributor success. Traditional volume rebates and Special Price Agreements (SPAs, also known as claimbacks) have evolved to provide increasingly differentiated and targeted incentives that go beyond the usual annual volume brackets to align trading-partner interests. They embrace special incentives to accelerate product mix performance, new-customer acquisition, share of wallet, cost-to-serve efficiencies, product conversions and a myriad of other valuable performance drivers.
For today's elite distributors, rebate strategy and execution are critical accelerators of market positioning and competitive strategy. Financially speaking, in many industries, rebates equal a quarter or more of typical distributor profitability. It's time for savvy executives to up their rebate game.
Programmatic Rebate Leakage
Most distributors have been highly reactive in their approach to annual, often volume-based rebates, treating their execution as a spreadsheet-based activity delegated to admin employees. They rely on their manufacturer partners to initiate the programs and terms of trade, with huge variability in terms and availability across manufacturers in the same industry. Either through delegation or lack of data, insights, or imagination, many manufacturers have failed to build robust programs to incentivize and guide performance with their channel partners.
Mining distributor transactional data can surface key market opportunities to grow share of wallet, improve product mix, reduce cost-to-serve, and to acquire new business. In many cases, the distributor will have the primary analytical insights necessary to identify new partner opportunities and to suggest improvements to existing trading programs. Proactive, data-driven distributors are getting more rebate dollars from more vendors from new and expanding market growth activities. These rebates represent a new source of investment capital to accelerate profitability, organic growth, and enterprise value.
At the end of the spectrum, reactive distributors are falling behind. SPARXiQ data show advantages of 25 percent or more in elite distributor performance versus average performance: $250,000 or more of improvement opportunity for every $1 million of baseline rebate capture. Of course, the rebate capture is only half the story. The real payoff comes from vendor engagement and support and from the application of strategic investment to the forces of profitability. To crack this opportunity, distributors must elevate rebates to strategic importance in the business and align resources and technology to master the increased complexity of elite rebate performance.
SPAs and Claimback Rebates
Furthermore, job- or end-customer-specific SPAs have grown in importance as well. In any industry where there is significant variation in price sensitivity across, or between, large projects or OEM installations on the one hand, and fragmented daily or MRO/repair spend on the other, price optimization implies charging differential prices to maximize share acquisition in the price-sensitive segments and margin capture in the relatively insensitive segments.
In Electrical, HVACR, Fluid Power, Automation, Power Transmission and other key verticals, manufacturers rely on SPAs to balance price-sensitive and price-insensitive market segments. Standard into-stock pricing is charged for daily stock orders, with claimback credits paid back to the distributor for selling into price-sensitive market opportunities from their stock inventory.
With distributor evolution towards fulfillment centers, vendors will rely even more heavily on rebates to differentiate local pricing. SPAs can often be 30 to 50 or even 70 percent off standard stock costs. In many industries where SPAs have not traditionally been common, innovative distributors are requesting and receiving new incentives to invest for mutual growth with their channel partners.
SPAs are exponentially more complex. For every vendor product family, for perhaps twenty percent or more of customers, there are potentially unique, overlapping, conflicting or redundant permutations of vendor SPAs. A typical distributor with one thousand vendor product families and ten thousand customers will have several thousand or even tens of thousands of product-family/customer-segment permutations. This complexity is a root cause of the rebate-mastery opportunity.
Since distribution sellers are the ones tasked with identifying, requesting, and implementing SPAs with their vendors, all the usual "Wild-West" inconsistencies and inefficiencies creep into these programs — compounded further by the "Wild-West" approval processes of many manufacturer channel sales teams.
The Total Rebate Opportunity
For all the reasons explained, both programmatic/volume rebates and SPAs fall into patterns of underperformance:
Missing Customers or Prospects: Current or potential customers missing rebates who are look-alikes to others receiving them
Missing Products: Products within a customer's market basket that have current, or potential, spend characteristics that are look-alikes to other products receiving rebates
Under-Supported Existing Rebates: Customer-product combinations that have rebate levels below elite-performing peer combinations
Missing Vendors: Many vendors lack the reach or the strategy/insight to understand how their vendor peers are incenting profitable growth.
Conflicting/Sub-Optimal/Redundant Rebates: Many individual customers belong to multiple, conflicting, sub-optimal, or redundant rebate structure.
Generally, these categories of rebate underperformance total 30 percent or more of baseline rebate capture.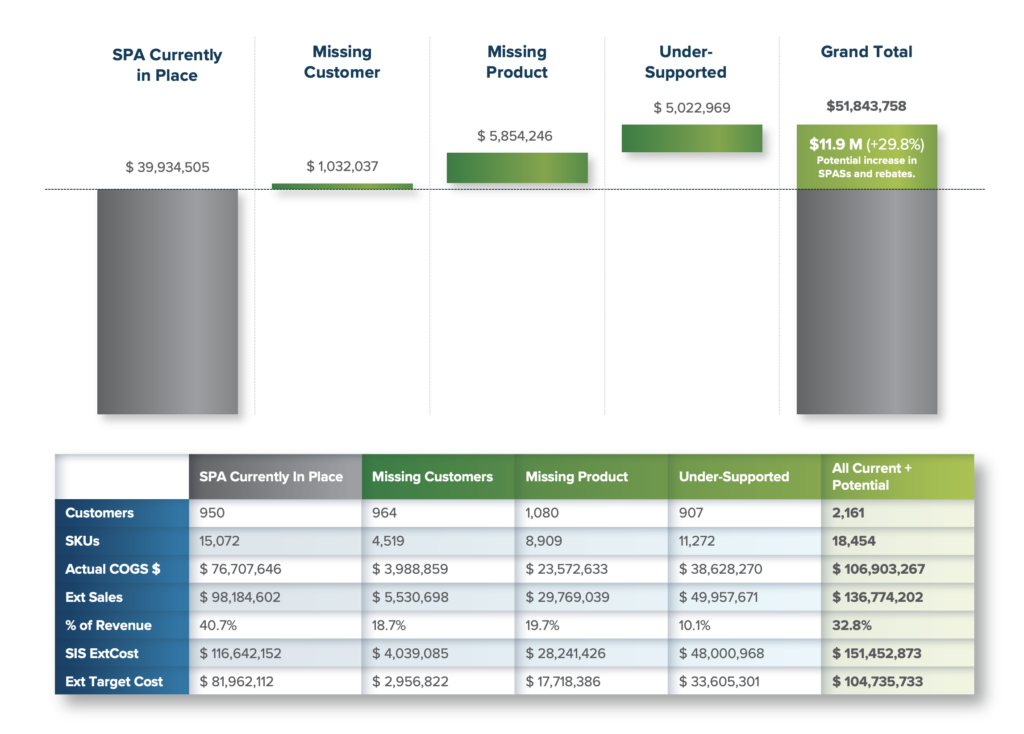 To capitalize on rebates — whether programmatic or SPAs — distributors need to master two key dimensions to increase their profitability. First, they need to apply machine-learning to their transactional data to identify missing or suboptimal trading programs. Secondly, they need a closed-loop system to manage the resulting workflow of requesting, negotiating, formalizing and executing performance of rebates programs with their vendors. Without a closed-loop system, there is too much leakage from opportunity identification to capture.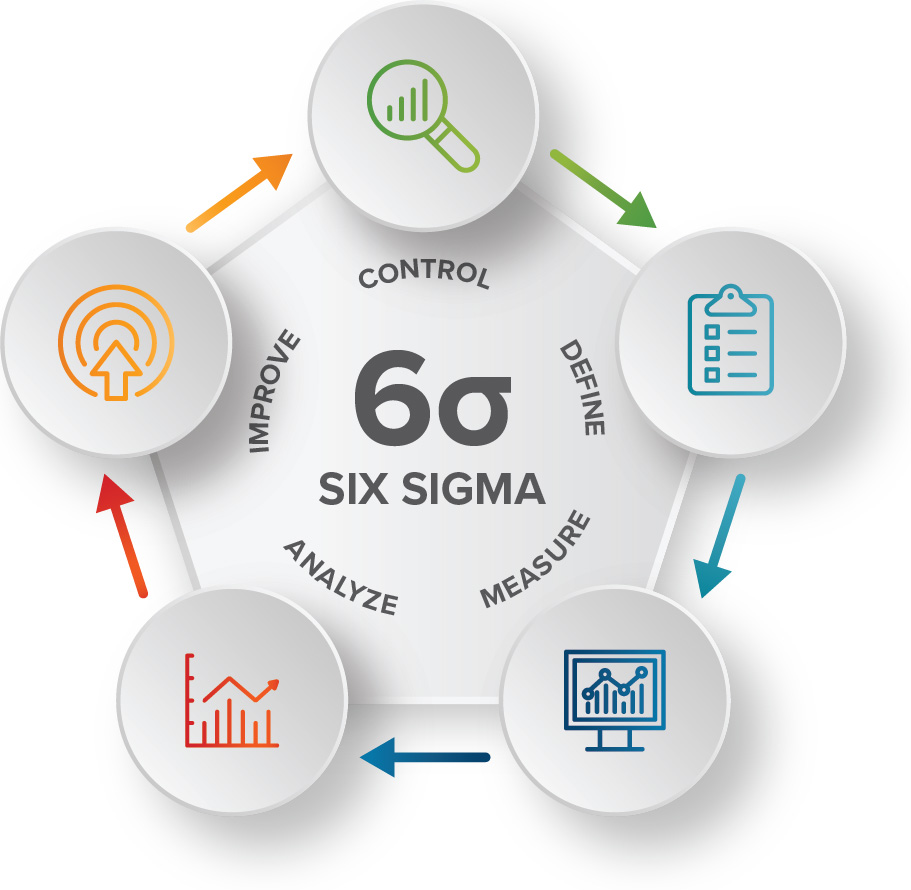 Master the Rebate Economy
Many vendors require proof of performance to substantiate rebate payments. Because each vendor has its own process, platforms, data-exchange and reporting requirements, the back-end system requirements have overwhelmed the capabilities of many distributors. They become frustrated and view these programs as a necessary evil rather than a potentially distinctive competitive advantage. Thankfully, new industry rebate hubs are standardizing, aggregating and simplifying rebate optimization.
To master the rebate economy, distributors need to commit to treating trading programs as a critical strategic advantage. They need to align appropriate analytics and platforms to surface new opportunities and ensure conversion and capture of rebate investment dollars. 
About the Author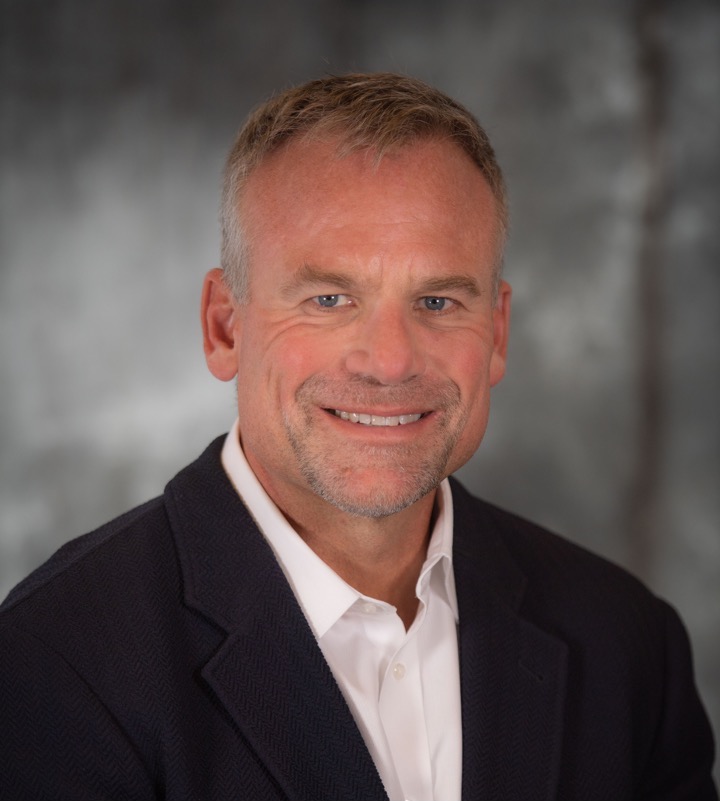 As CEO of SPARXiQ, David Bauders has been committed to helping companies accelerate sales and profitability with the right analytics, tools and complementary skills training since he founded the company in 1993.
---