Last week, NAW was proud to welcome over 300 of our nation's leading wholesaler-distributors to Washington, DC for the industry's premier event, the 2023 NAW Executive Summit: The Next Frontier of Wholesale Distribution. We aimed to bring together the best and brightest to discuss the current landscape of wholesale distribution, what's on the horizon, and how we blaze the trail for the next generation of wholesale distribution – and with the help of our members, strategic partners and sponsors, we are proud to say we delivered. 
The conference started off strong, with two executive forums taught by some of the most prominent names in the business: SPARXiQ and McKinsey & Co. These sessions explored the best practices and playbooks that leading distributors are using to improve sales efficiency and best set the table for long-term profitable growth.  Innovators and industry executives examined insights and trends from the industry through a lens of technology and digital tools.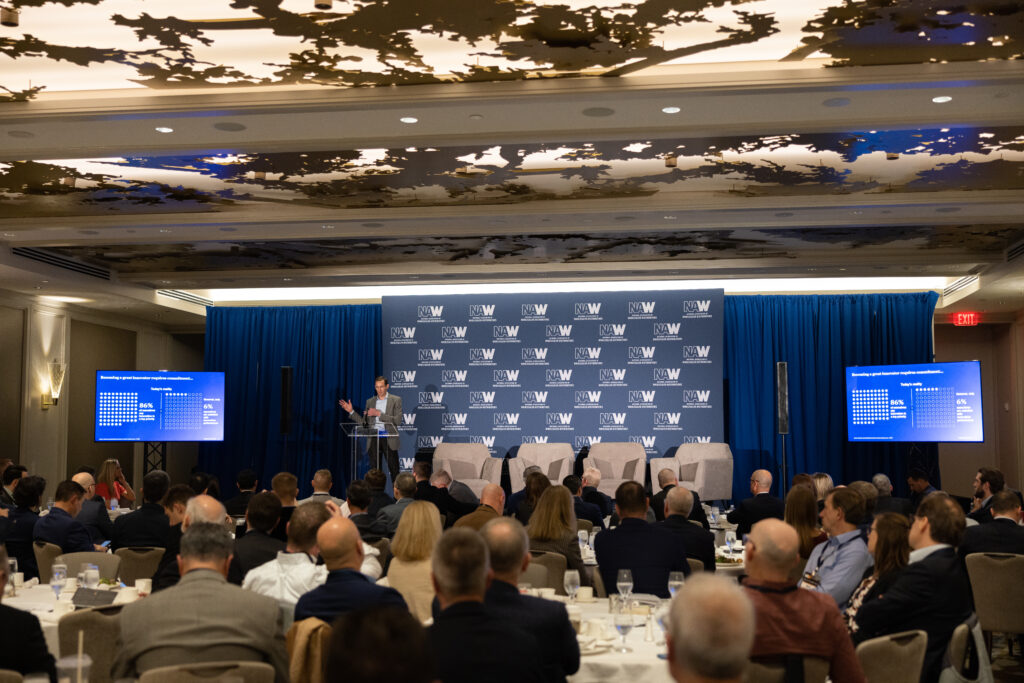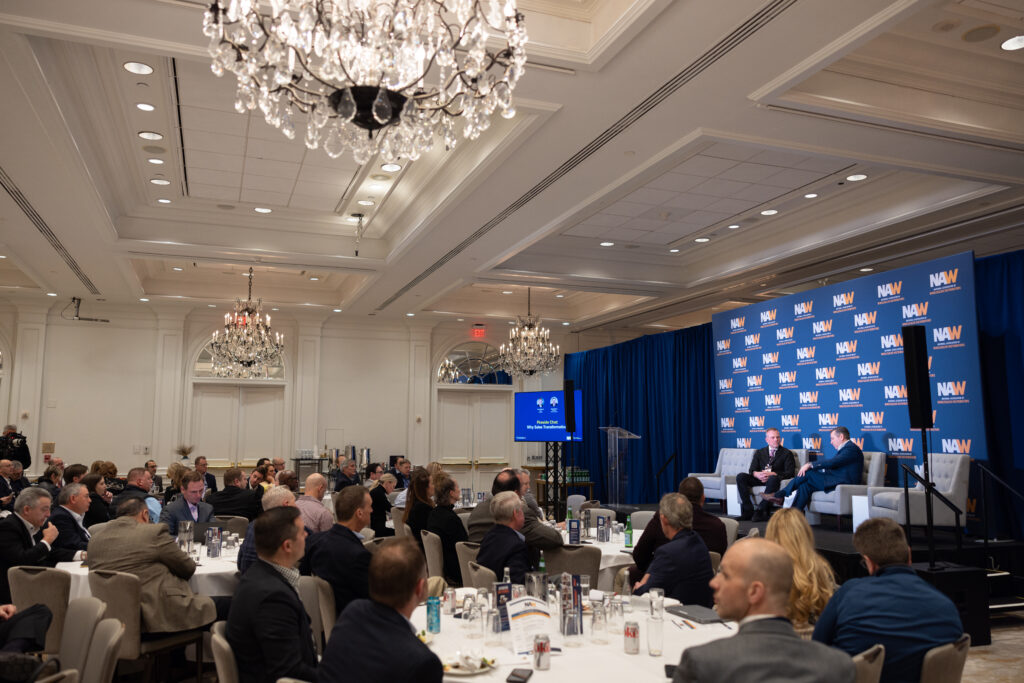 That evening, conference attendees shared drinks and snacks at a wonderful reception sponsored by Liberty Mutual before breaking out to explore our Nation's Capital!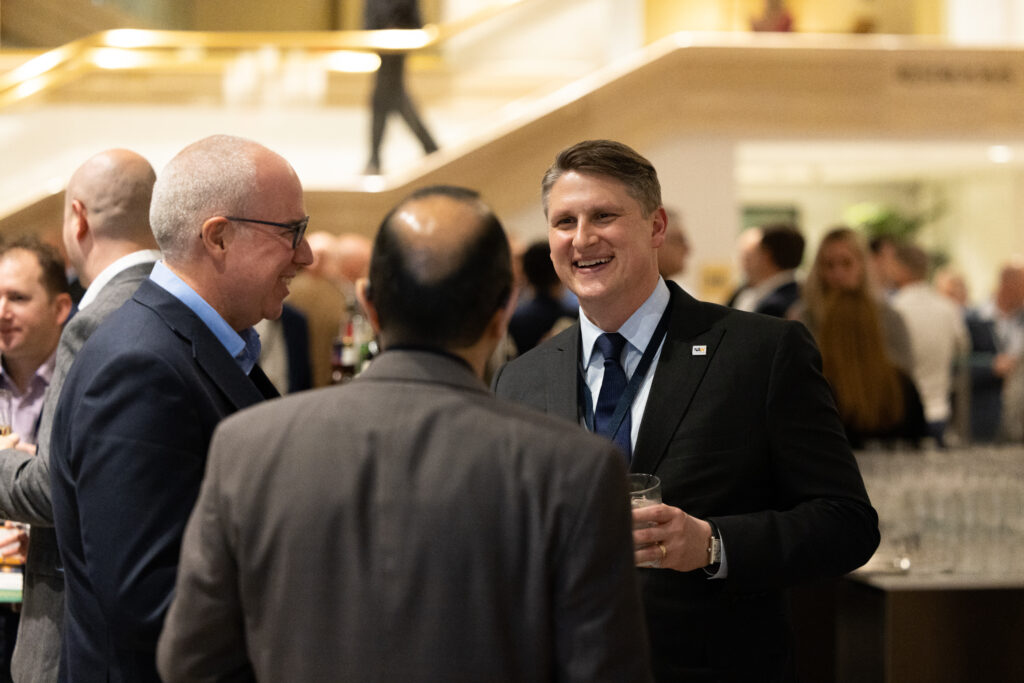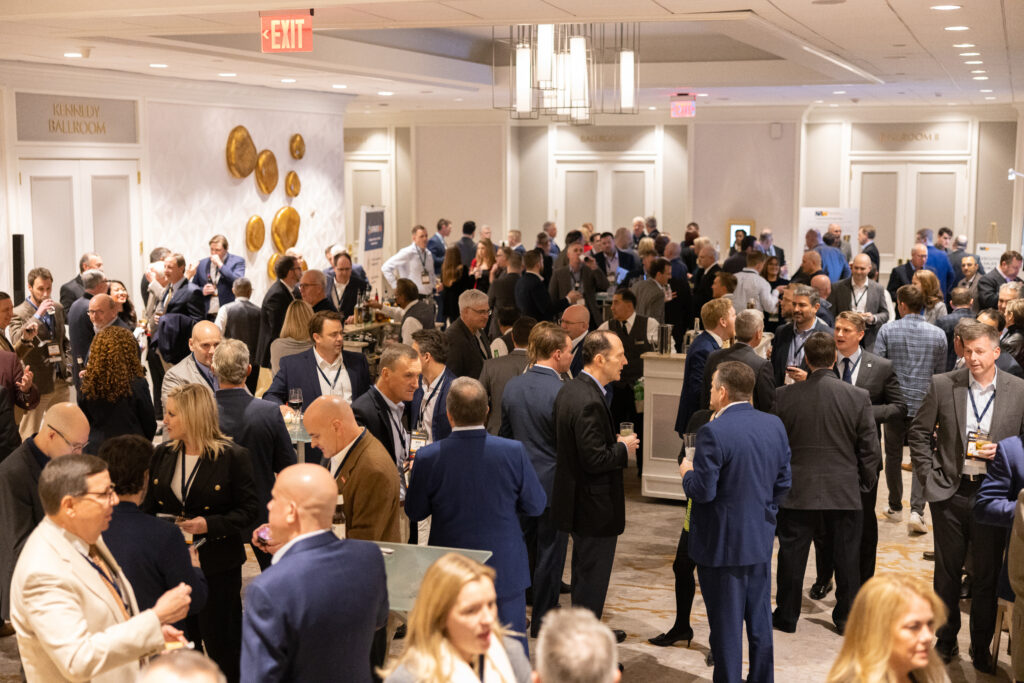 On Wednesday morning,  NAW Political Action Committee (NAW-PAC), hosted a breakfast to share their mission of helping elect smart, pro-business candidates supportive of the wholesale distribution industry. They were joined by supply chain expert turned Congressman John James of Michigan's 10th district, where he discussed what's on the horizon in the 118th Congress, and what it means for America's distribution leaders.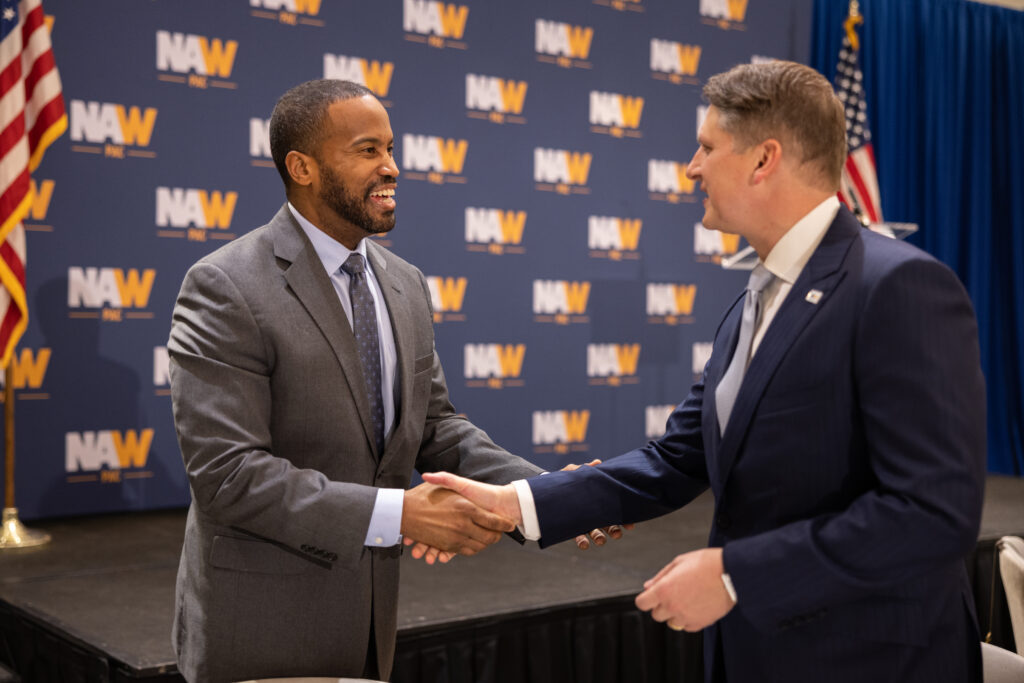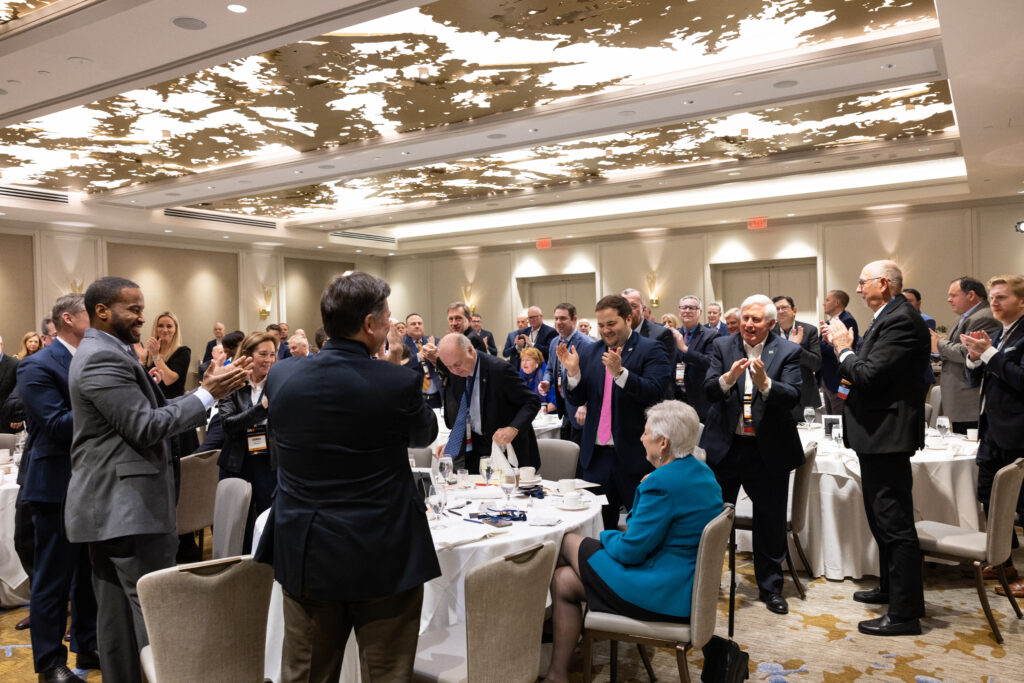 Harvard Professor and self-professed, "Happiness expert" Arthur Brooks started the morning's general session with a presentation based upon one of the most popular courses available at Harvard Business School, his course on leadership and happiness.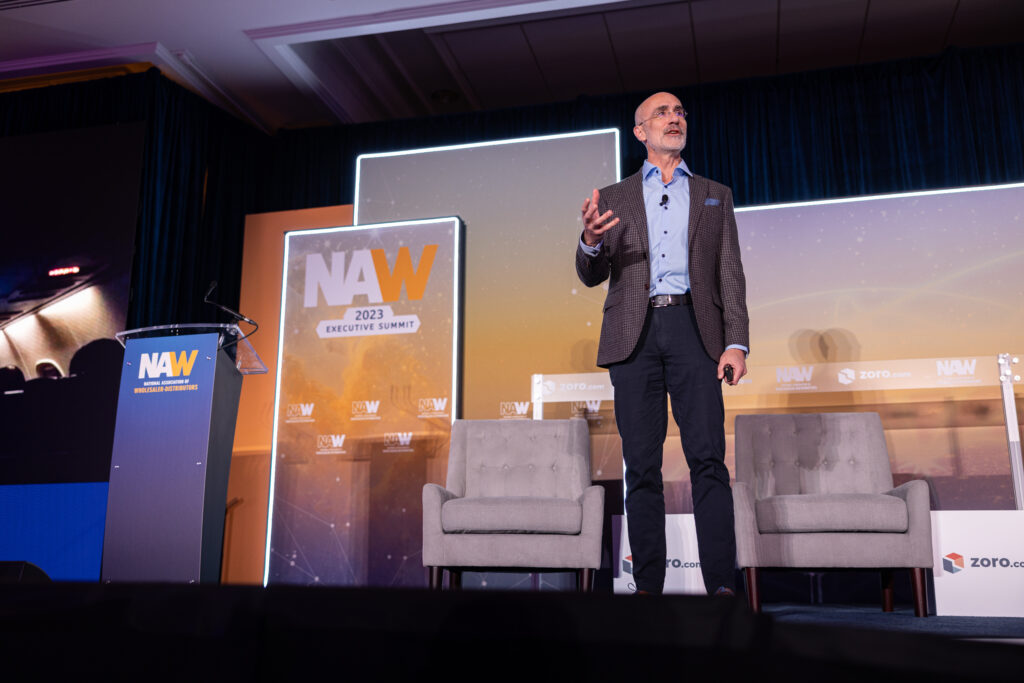 Throughout the morning, NAW provided programming not only centered upon the most relevant issues our industry is facing, but made sure these sessions would be taught by the best minds with real world experience on the topics.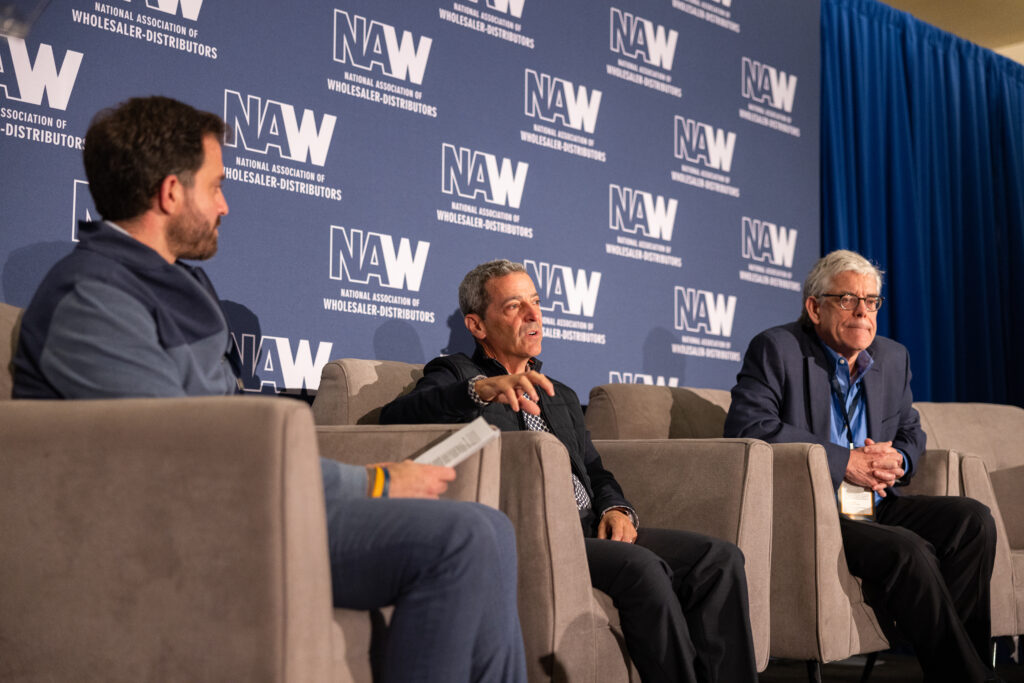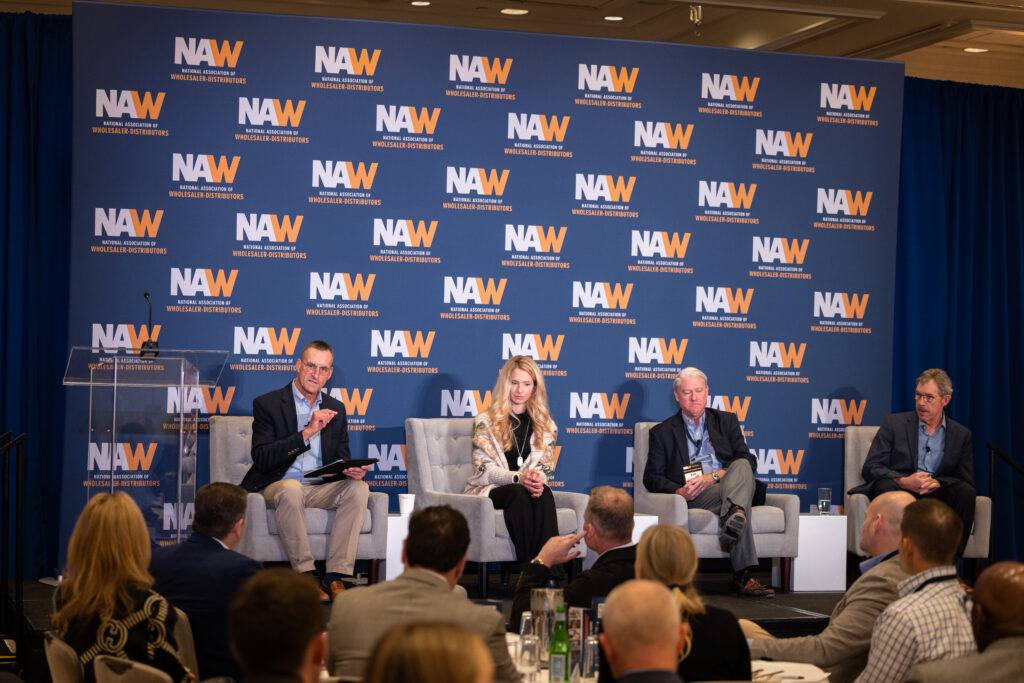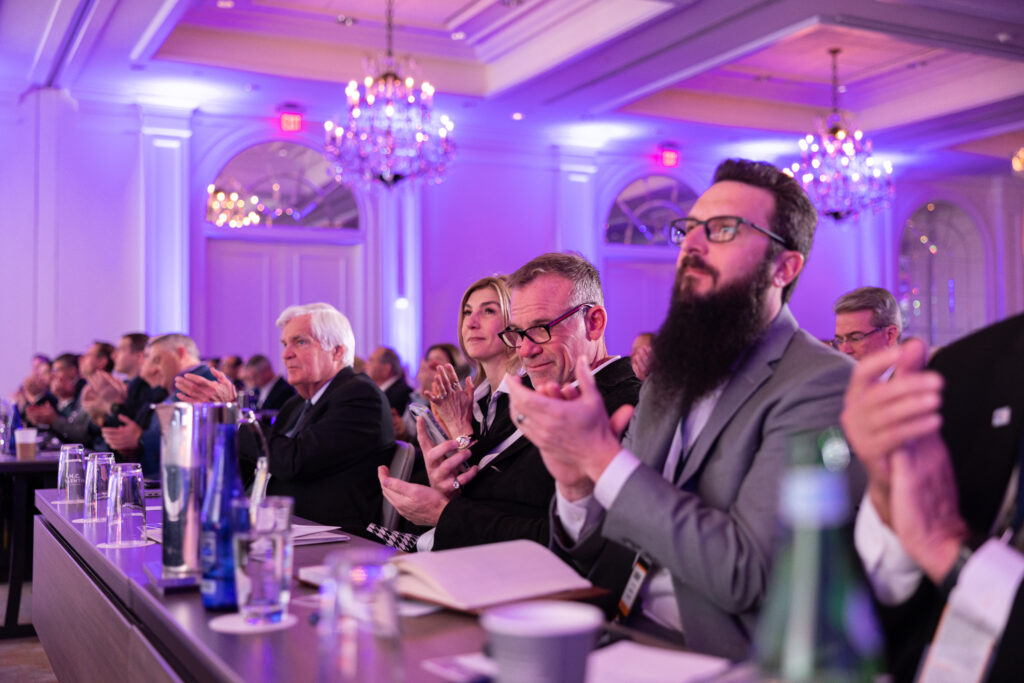 Wednesday's general programming was capped by the 70th Secretary of State, Mike Pompeo, for a fireside chat with NAW CEO Eric Hoplin, to discuss global and domestic challenges impacting the distribution industry. A former business executive himself, Secretary Pompeo gave attendees an unrivaled perspective on not only what to expect over the upcoming years but how companies can prepare themselves for possible disruptions to international marketplaces.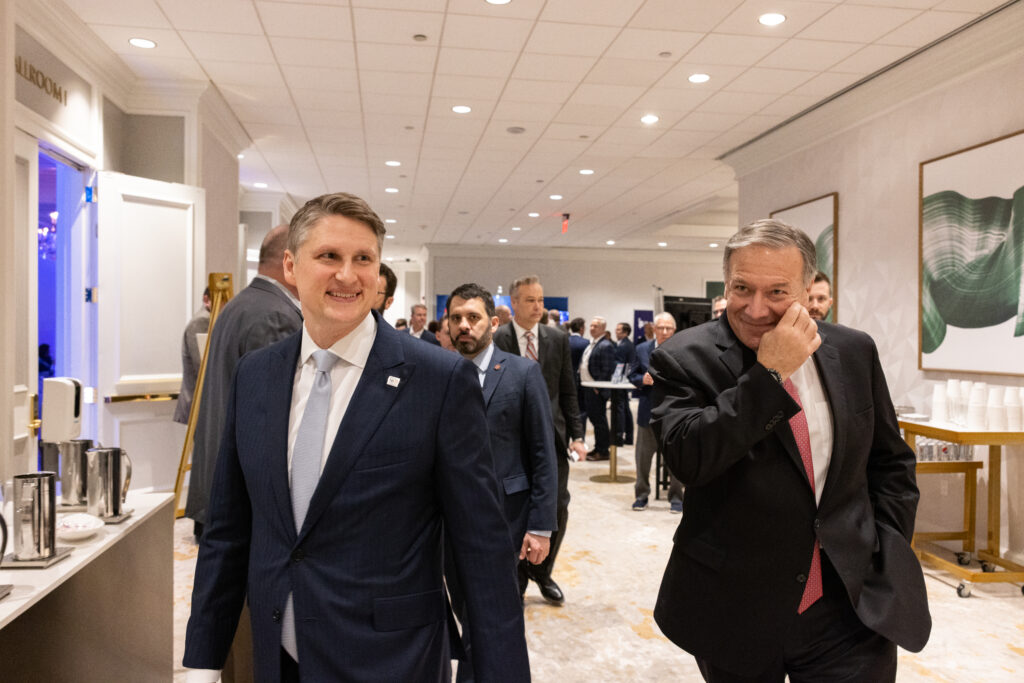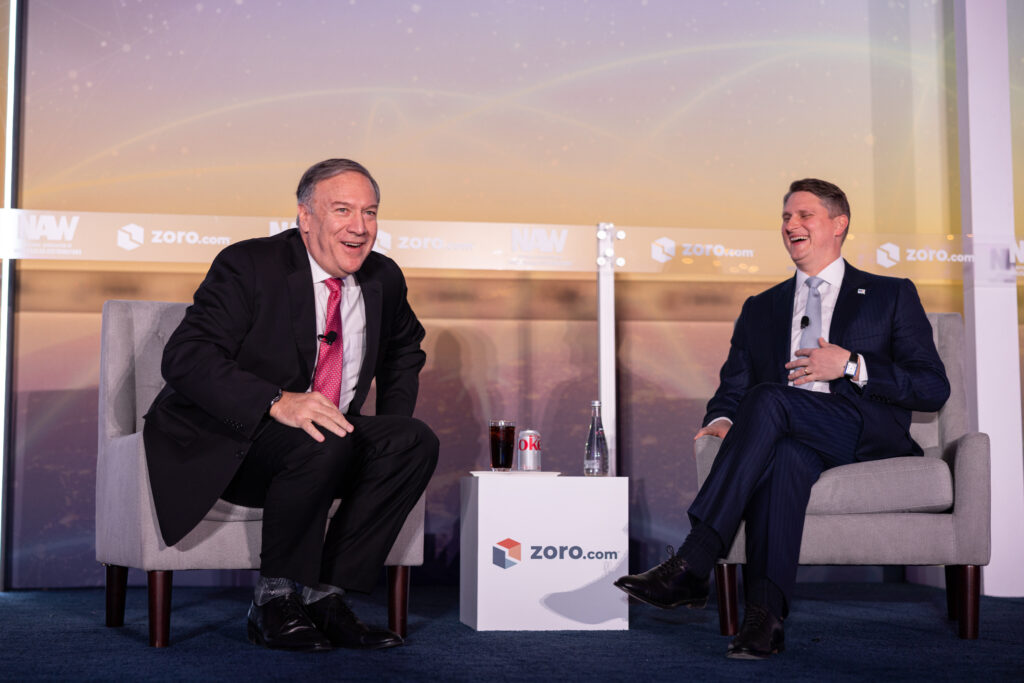 Following the morning session, attendees broke into Executive Discussion Roundtables where distribution executives convened in small groups of non-competing peers at comparable scale in multiple lines of trade on key issues, for open dialogue and strategic consultation.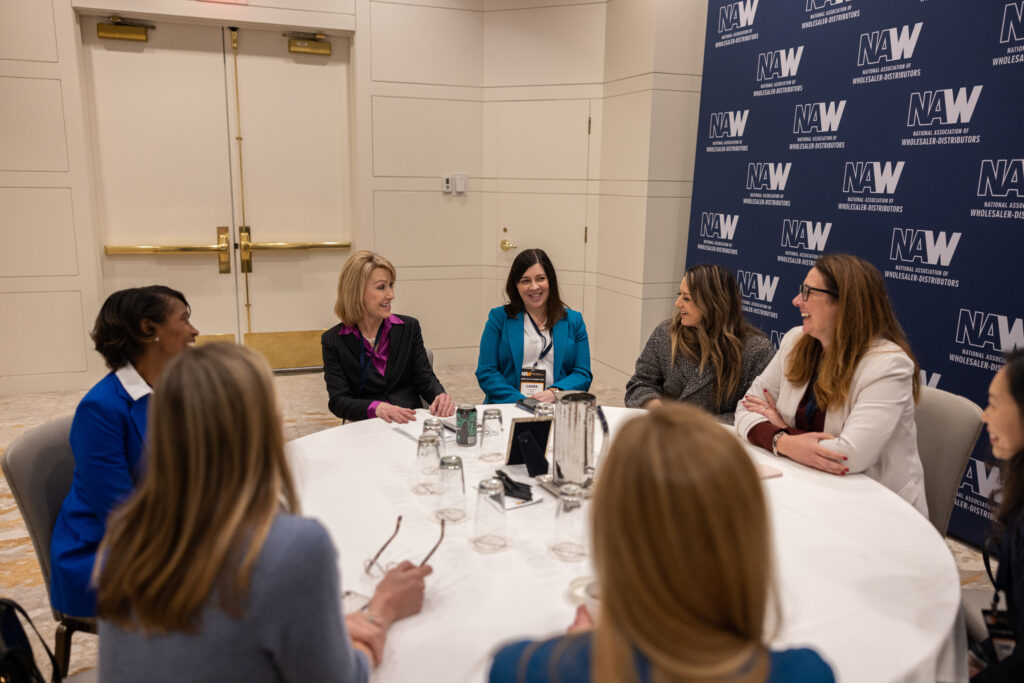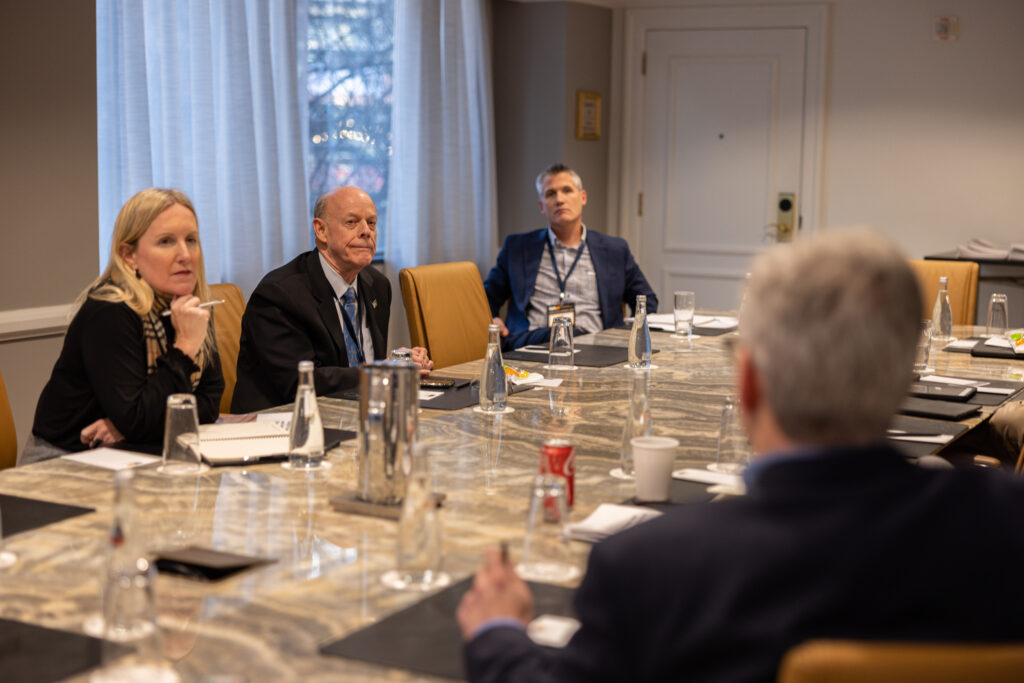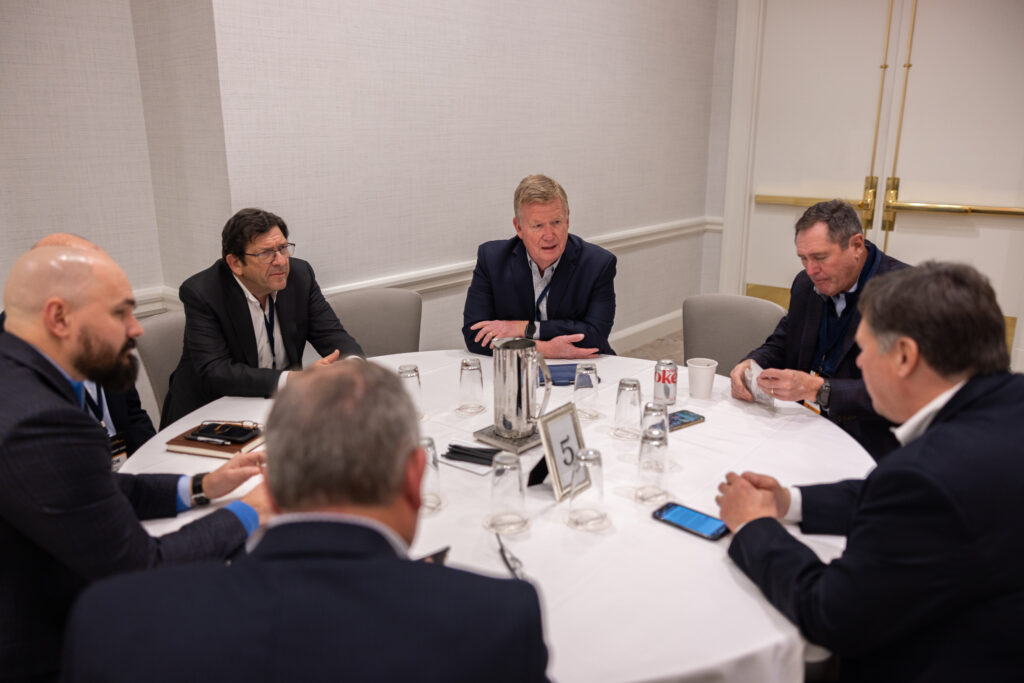 We ended the night with our dinner gala hosted at the newly-renovated National Air & Space museum on the National Mall! This event celebrated the industry's resilience and success against a backdrop of unprecedented times of change and moving through uncertainty, and looked ahead to the future with the help of former International Space Station Commander, Chris Hadfield. 
At the conclusion of his remarks, which brought the crowd to its feet, Graybar Electric CEO Kathleen Mazzarella presented NAW's Chief Government Relations Officer, Jade West, with a much deserved Distributor's Deliver award for her 21 years of service to the industry.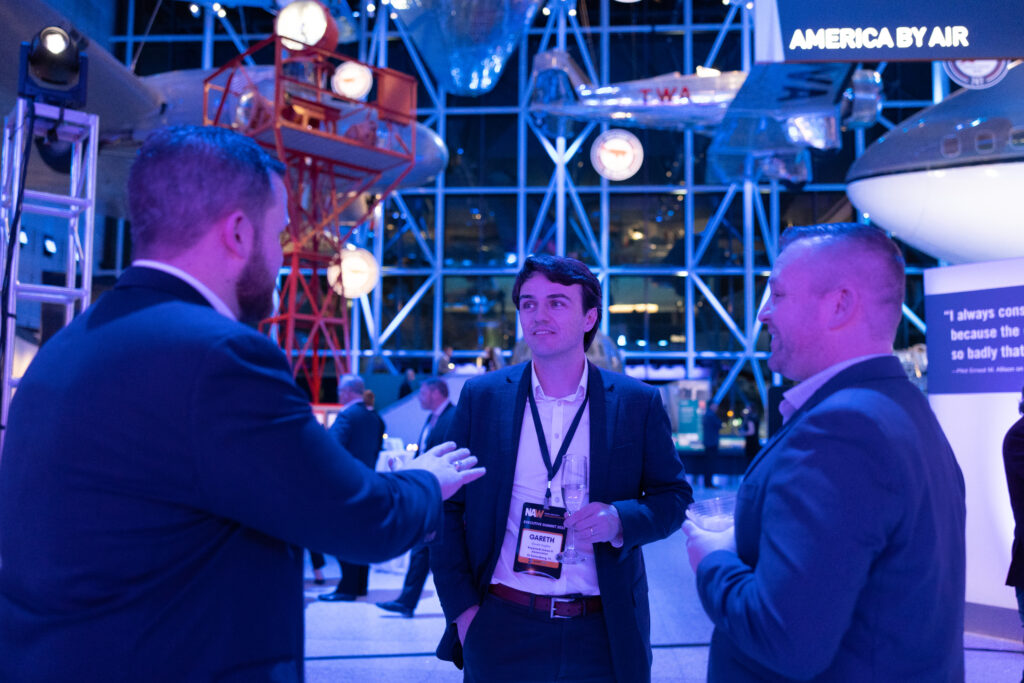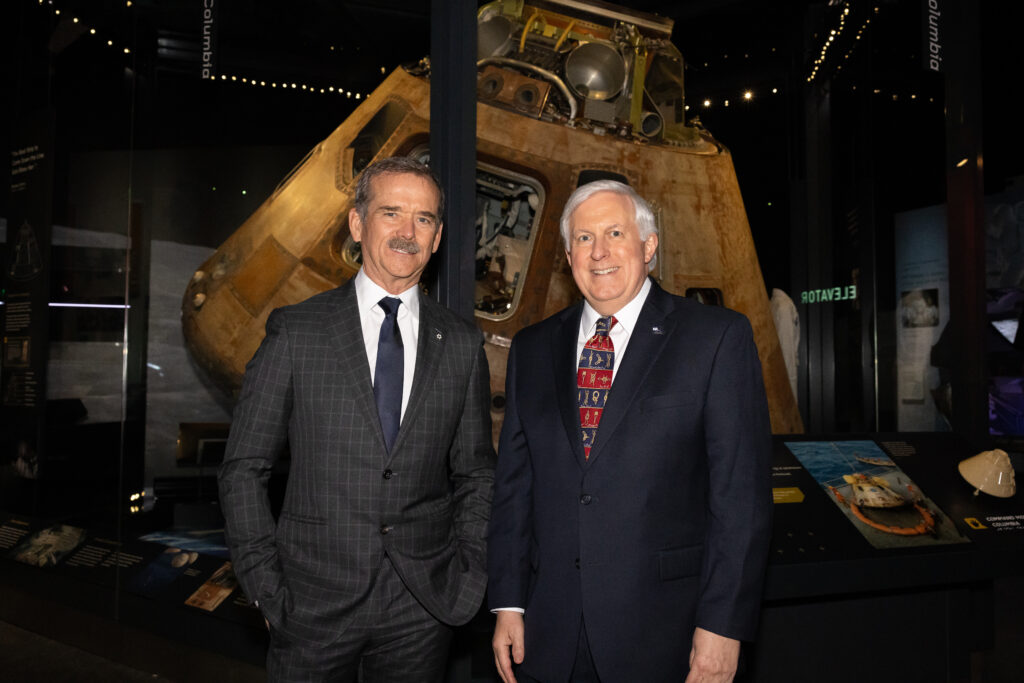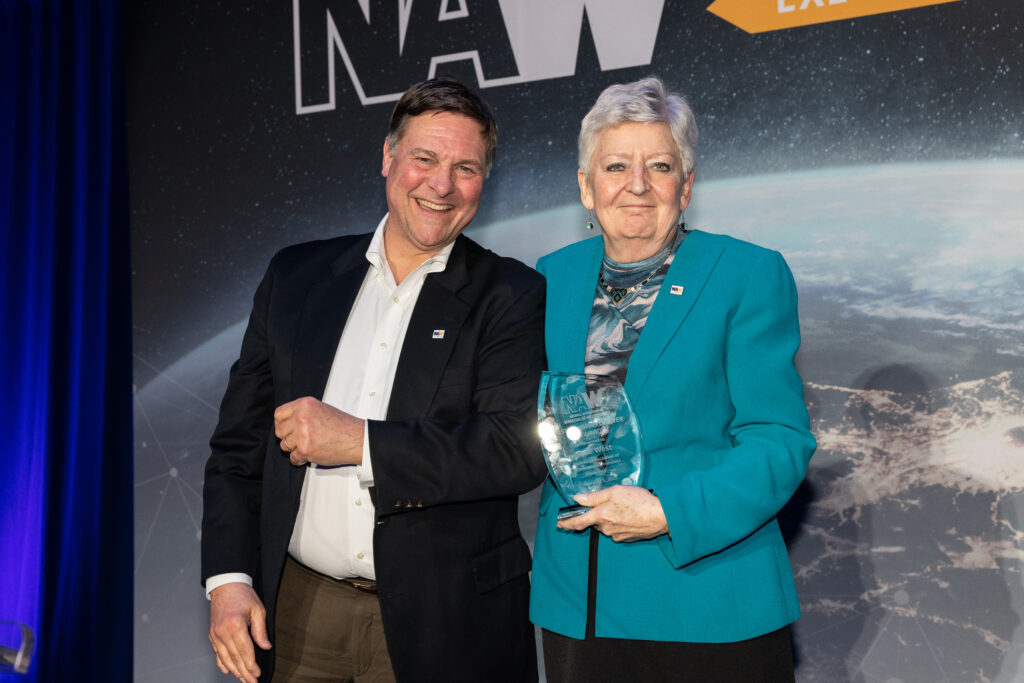 At 6AM the following morning, a brave group of runners and walkers joined NAW staff for a chilly morning journey around one of the most beautiful and iconic areas of Washington, D.C for 2023's 5K Run/1 Mile Walk on the National Mall!
Awaiting their return at the Executive Summit, was the 48th Vice President Mike Pence. He joined Eric Hoplin on the main stage to thank wholesaler-distributors for showing up each and every day during the challenges of 2020 to keep our economy, and our nation, moving!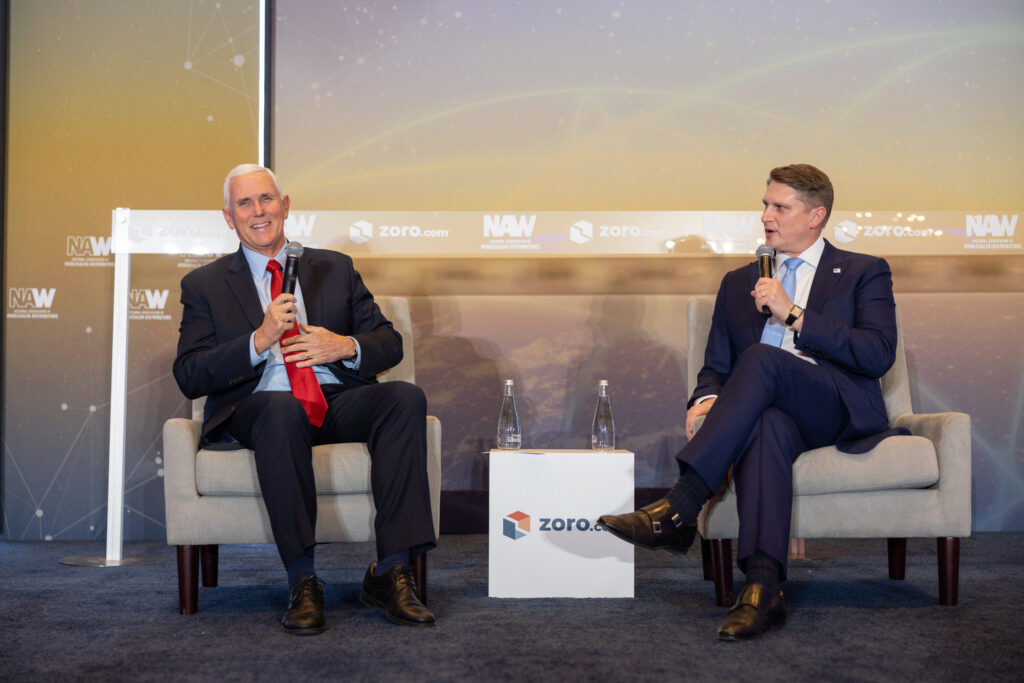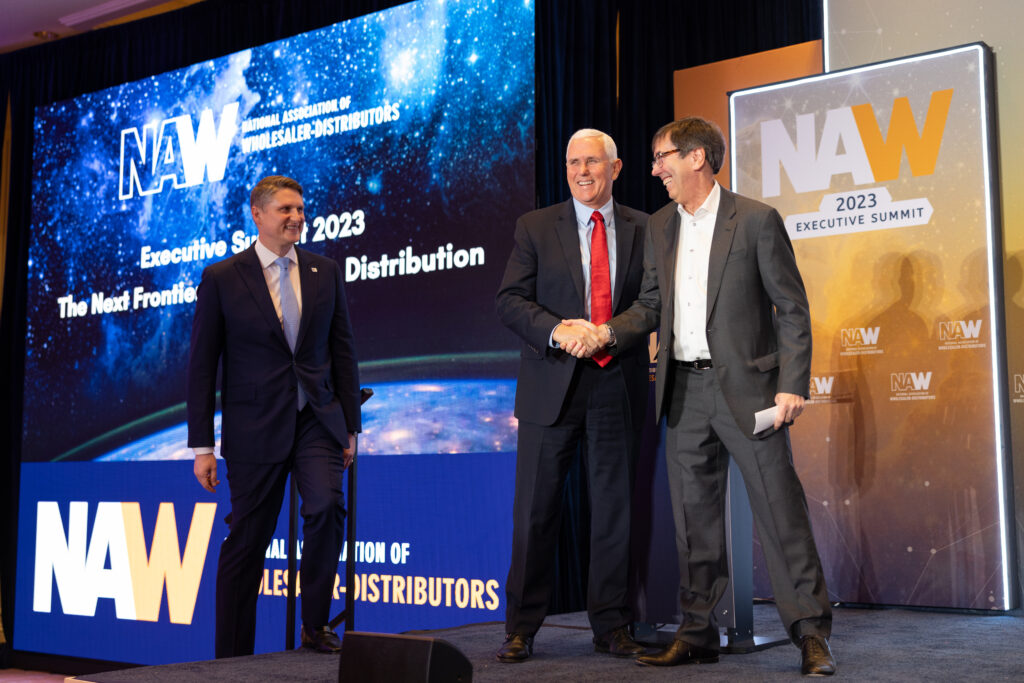 Rounding out our programming were two NAW favorites, supply chain expert Willy Shih and renowned economist Alan Beaulieu who analyzed the short and long-term economic forecasts of the U.S. and the impacts it will have on the distribution industry.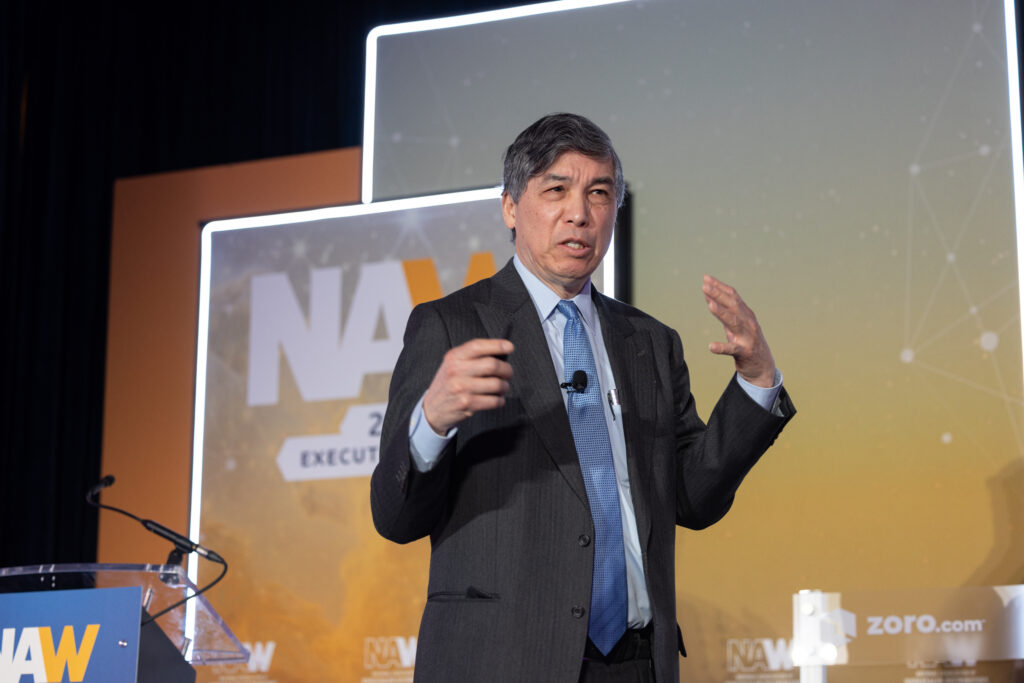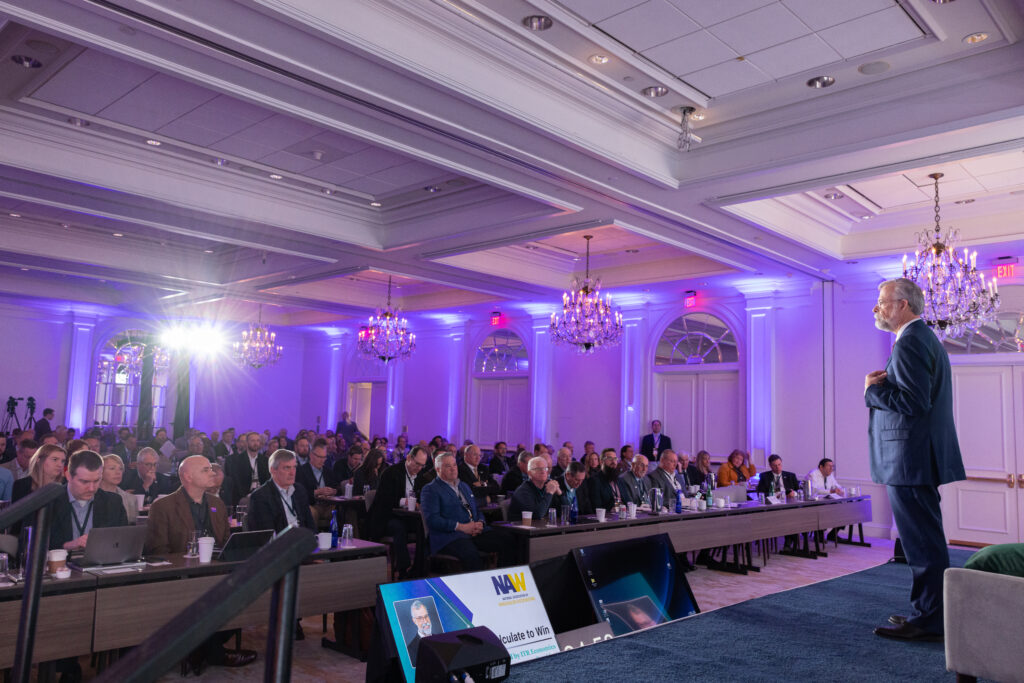 NAW was proud to host each and every one of you in our nation's capital and look forward to continuing to be a champion for the industry and providing best-in-class thought leadership, incredible educational content, programming, networking and more. 
Make sure to save the date for the 2024 Executive Summit, coming up on January 30 through February 1, 2024!
---