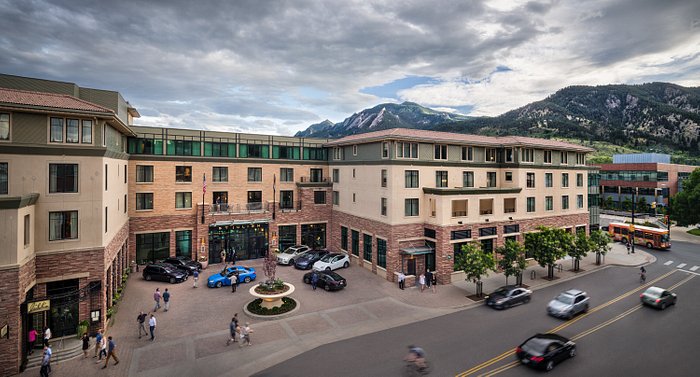 St. Julien Hotel & Spa
900 Walnut Street, Boulder, Colorado, United States, 80302
Room Block Closes on Tuesday, May 02, 2023
Join us for the inaugural NAW Innovation Forum in Boulder, CO, from May 23–25. This exclusive event will bring together a select group of NAW members to collaborate and discuss innovation in wholesale distribution. This forum is a unique opportunity to network with industry thought leaders, discuss critical industry issues, and share best practices. In addition to the rich discussions and networking opportunities, attendees will also have the chance to enjoy the natural beauty of Boulder through hiking and other outdoor activities to spark creativity.
Draft Agenda
TUESDAY, MAY 23
5:00 PM Registration and Opening Connections
6:30 PM Reception & Rooftop Dinner
8:30 PM Intention-Setting, Final Toast
WEDNESDAY, MAY 24
7:30 AM Breakfast & Gather
8:30 AM Connection Hike
11:45 AM Innovation Lunch with Keynote Speaker
1:30 PM Afternoon Sessions: facilitated sessions to expand thinking about innovation in our industry.
5:00 PM Break
6:00 PM Cocktails & Dinner
THURSDAY, MAY 25
6:45 AM Morning Movement Activity
8:00 AM Breakfast
8:45 AM Morning Sessions: facilitated sessions to achieve commitments, reflections, and practices.
10:45 AM Break
11:00 AM Institute of Distribution Excellence Board Meeting and Lunch
1:00 PM Board meeting ends
Thank You To Our Partner

We have partnered with BusinessOutside for this event! BusinessOutside aims to become the new standard for leadership and business facilitation by creating sustainable cultures that nurture and empower groups to have more fulfilling, authentic, and productive lives.