The NAW Large Company Roundtables are an exclusive community of thought leaders from Large Company distribution enterprises who congregate to network with non-competing peers in multiple lines of trade on key issues. The companies invited into this community are from distribution firms between $80 and $799 million in annual sales.
October 4 – 5, 2023 | Dallas, Texas | Sheraton Dallas Hotel
Choose your Cohort and Register Below:
When and Where
The event begins Wednesday, Oct 4, 2023, at 1 p.m. CT, ending Thursday, November 16, 2023, ending at 1 p.m. CT and will be held in Dallas, Texas, at the Sheraton Dallas Hotel. We have reserved a block of rooms at the event hotel. Be sure to book before the room block deadline of September 25 as the hotel will sell out!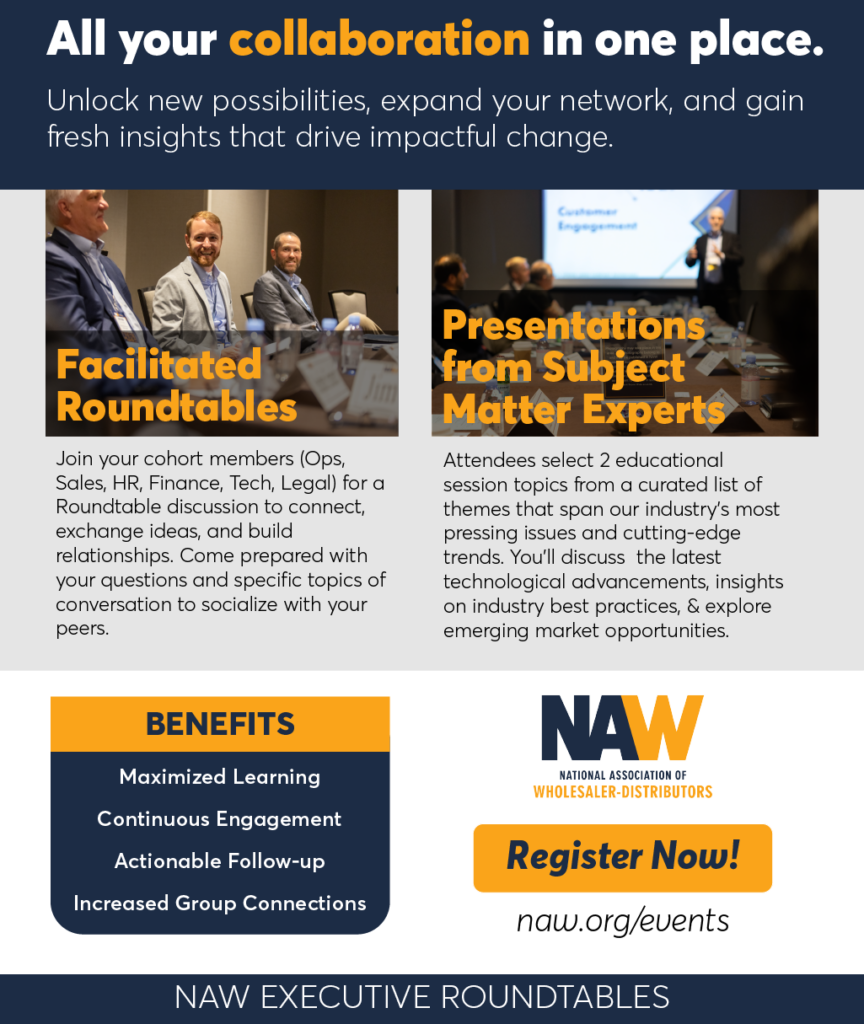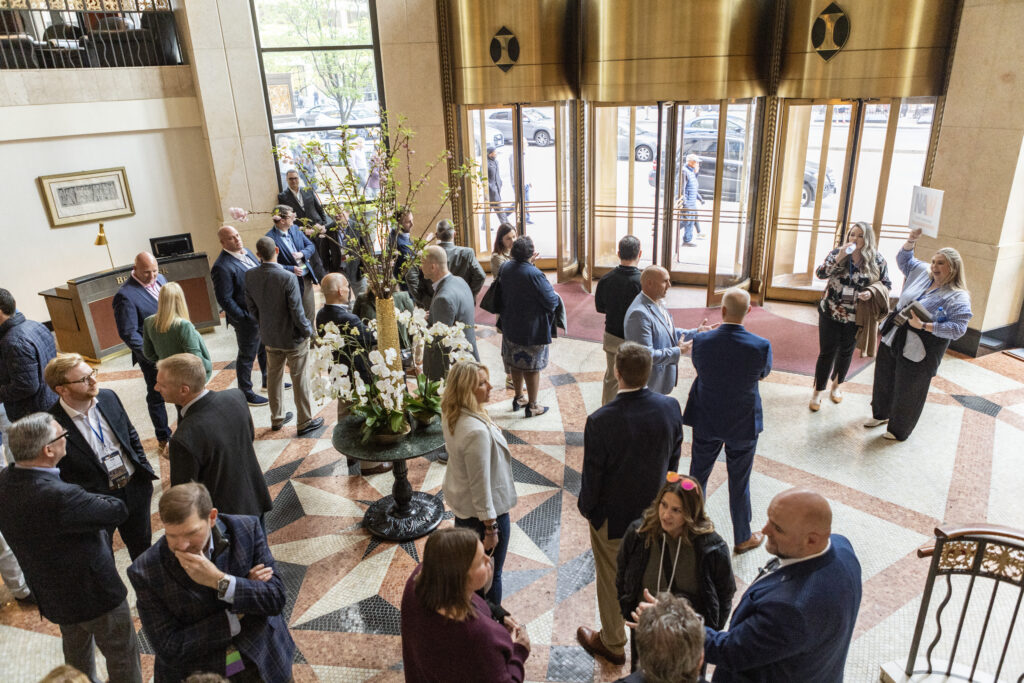 Explore The Topics
Attendees will select from one of three concurrent sessions each day, based on their personal interest and area of expertise.
Day 1 Options:
Building the Leadership Team of the Future – Focus on the skills, qualities, and strategies required to create a strong and adaptable leadership team that can navigate the challenges and opportunities of an evolving business landscape.
State of the Supply Chain… What's Next? – Analyze the current state of supply chain management, exploring recent trends and disruptions, and discussing the anticipated future developments in supply chain practices.
Generative/Applied AI in Distribution – Highlight how AI technologies, specifically generative AI, can be leveraged to optimize various aspects of distribution operations, enhance decision-making, and drive efficiency gains.
Day 2 Options:
Partnerships Across the Value Chain – Explore how organizations can establish and nurture partnerships that enhance efficiency, innovation, and value creation throughout the entire value chain
De-Risking Tech Implementations – Focus on strategies and best practices to minimize the risks associated with adopting and implementing new technologies within your organization.
Investing in the Supply Chain – Provide insights into how investments in technology, processes, and resources can lead to improved efficiency, cost savings, and competitive advantage.
Hear What Others Are Saying
"The conversation in the roundtable was very valuable. That is what makes me want to continue attending"
"The networking roundtables are the best part of the meeting. Having the opportunity to bring up what you do well and what your blind spots are is amazing. Learning from others, in a non-competitive format is the best. Being able to skip steps when trying to try new ideas works well and the amount of sharing that happens is remarkable"
"The open dialogue with participants is a real highlight"