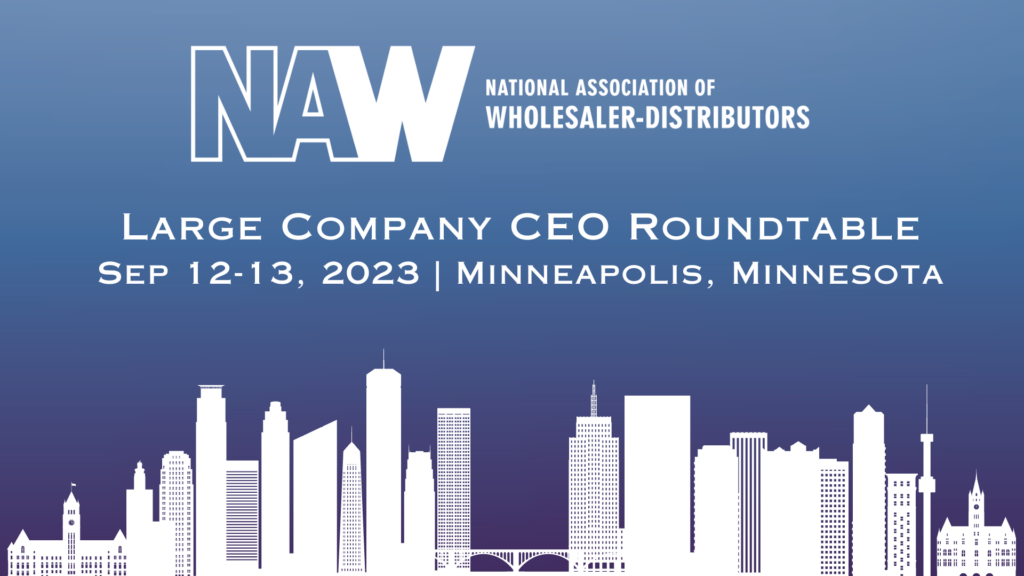 September 12 – 13, 2023 | Minneapolis, MN
2023 Topic The AI Revolution: Navigating the Transformative Power and Implications of Artificial Intelligence: Amidst the disruptive wave of artificial intelligence, wholesaler-distributors must strategically navigate the integration of AI technologies to optimize supply chains, streamline operations, and enhance customer experiences. Balancing these innovations with the preservation of organizational culture, employee engagement, and ethical considerations becomes pivotal as we explore new frontiers.
2023 Topic Maximizing Profits: Pricing Strategies and Market Dynamics within Today's Economy: Amidst fluctuating market dynamics and competitive pressures, distribution leaders must adeptly navigate pricing strategies to optimize profitability. By analyzing customer behavior, embracing dynamic pricing models, and leveraging real-time market insights, executives can drive revenue growth while maintaining customer loyalty, ensuring their organizations thrive in the complex and fast-paced economic landscape.
2023 Topic Nurturing Talent Resilience: Building a Robust Talent Pipeline and Retaining Top Performers: Uncover proven methods to foster professional growth, ensuring a steadfast workforce that thrives and delivers enduring organizational success.
Hear What Others Are Saying
"The NAW CEO Roundtable is the highest value event I attend each year"
"The most impactful meeting I attend all year. My business is better because of the discussions I have here"
"This is one of only a few times of the year I work on the business with like-minded leaders who are open to share to help others"