NAW produces the Billion Dollar Company CFO, CIO, CLO, CHRO, Senior Operations, and Senior Sales Roundtables, which are by-invitation events and are composed of senior-level executives from billion-dollar companies. The Fall Billion Dollar Roundtables will take place in Dallas, Texas from November 8 – 9, 2023.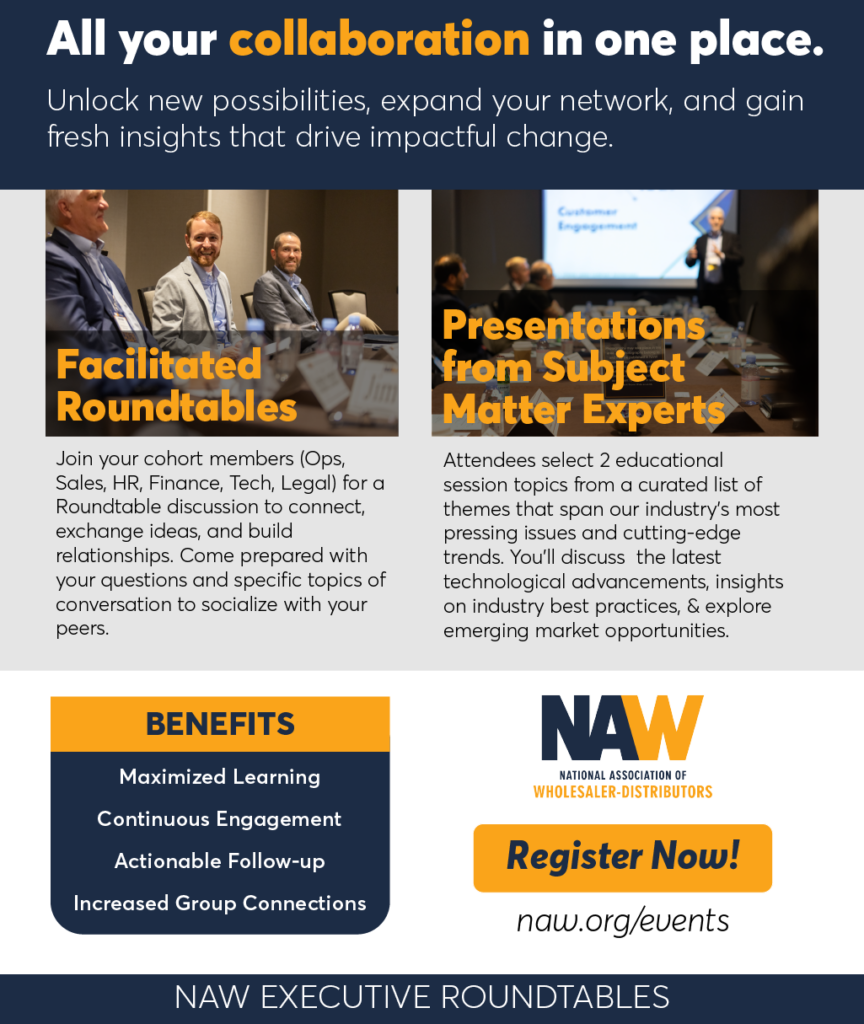 Choose your Cohort and Register Below: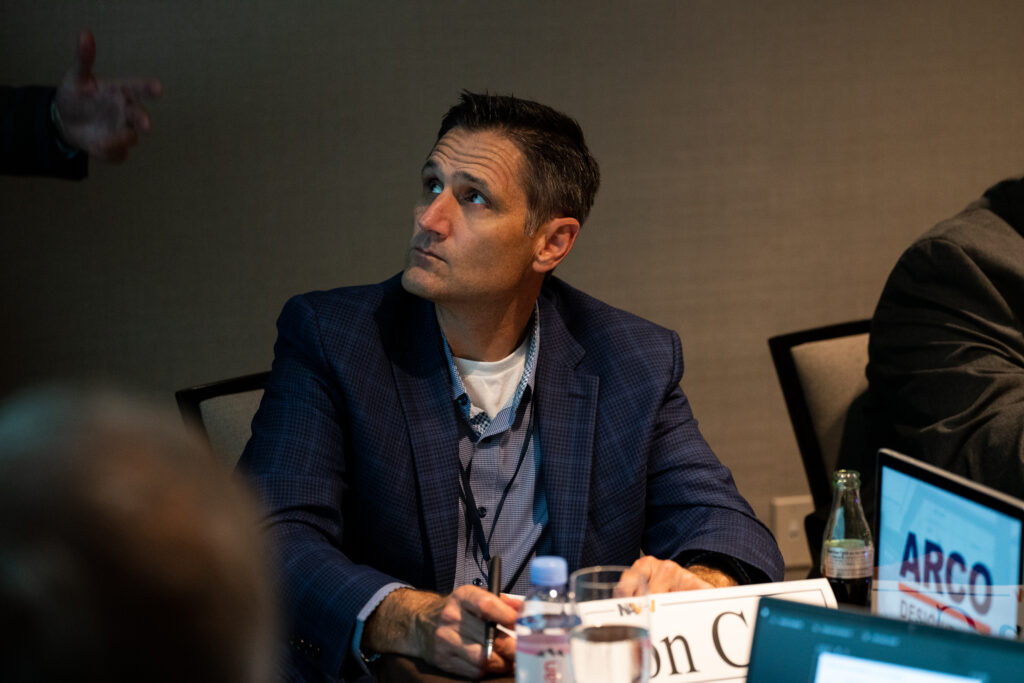 Explore The Topics
Attendees must select one topic to attend on Day 1 and one topic to attend on Day 2
Day 1 Options:
Building the Leadership Team of the Future – Focus on the skills, qualities, and strategies required to create a strong and adaptable leadership team that can navigate the challenges and opportunities of an evolving business landscape.
State of the Supply Chain… What's Next? – Analyze the current state of supply chain management, exploring recent trends and disruptions, and discussing the anticipated future developments in supply chain practices.
Generative/Applied AI in Distribution – Highlight how AI technologies, specifically generative AI, can be leveraged to optimize various aspects of distribution operations, enhance decision-making, and drive efficiency gains.
Day 2 Options:
Partnerships Across the Value Chain – Explore how organizations can establish and nurture partnerships that enhance efficiency, innovation, and value creation throughout the entire value chain
De-Risking Tech Implementations – Focus on strategies and best practices to minimize the risks associated with adopting and implementing new technologies within your organization.
Investing in the Supply Chain – Provide insights into how investments in technology, processes, and resources can lead to improved efficiency, cost savings, and competitive advantage.
Hear What Others Are Saying
"The opportunity to candidly talk with other, non-competitive leaders is very special! I highly recommend attending"
"Honest conversations with your peers about business challenges of today is priceless"
"The networking and interaction is very valuable. NAW members are very supportive of each other"