---
The Mid-Size Company Peer Exchange program is tailored specifically to CEOs of distribution companies with between $10MM and $80MM in annual sales. You'll engage directly with your peers across the country on issues top of mind for you and your business.
---
Virtual CEO Discussion: Overcoming Inflation Pressures
Wednesday, August 17 ⋅ 1:30 – 3:00pm
Featured Speaker
Joseph Goodman
Associate Professor
Chair, Department of Marketing & Logistics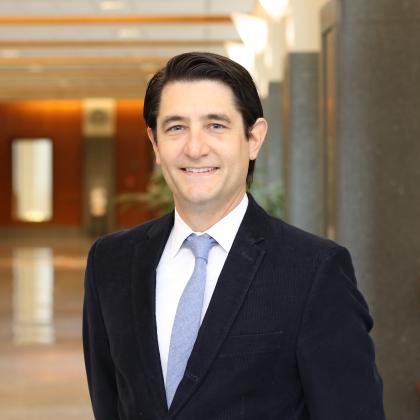 Professor Goodman is Associate Professor of Marketing at The Ohio State University's Fisher College of Business. His research seeks to understand consumer decision making in today's marketplace. His research interests include consumer happiness and well-being with material and experiential purchases; consumers' attraction to, and decision making from, large product assortments; and the role of crowdsourcing tools, such as Mechanical Turk, in consumer research. His research has appeared in the requisite journals (JCR, JMR, JCP, JBDM, JACR, OBHDP) and he has taught various courses (Principles of Marketing, Consumer Behavior, Brand Management, Judgment and Decision Making) at the undergrad, graduate, and executive levels. He joined Fisher in 2016 and received his PhD in Marketing at the McCombs School of Business at The University of Texas at Austin. Prior to being a Buckeye, Professor Goodman was on the faculty at the University of South Carolina and Washington University in St. Louis, where he co-founded the CB Research Lab. He enjoys traveling, running, acting like his kids, Europe '72, PYITE, a Sky Blue Sky, Bodrum Bodrum, and consuming in the natural habitat.
If you are interested in participating or would like to learn more, contact Courtney Powell, Director of Member Programs at cpowell@naw.org or 202-872-0885.
Get NAW SmartBrief delivered free to your inbox
---