By Dirk Beveridge
Recently, I attended the Gases & Welding Distributors Association (GAWDA) national meeting in San Diego. I was fortunate to hear Bob Ewing, President at Red Ball Oxygen Co. and President of GAWDA, speak on the real crisis confronting independent, family and employee-owned distribution businesses — what has been coined as the "Silver Tsunami."
As baby boomers reach retirement age, we are seeing what economists predicted years ago — a profound and disruptive force on our country's workforce. As evident in the dwindling labor pool, our industries face an uncertain future without this institutional knowledge.
Bob addressed this and more to a room of over 900 attendees and he had a clear and decisive message: To build the bridge between leaders transitioning out of the business to leaders who will create distribution's future, we must do the following:
Embrace discomfort: Learning requires us to question the status quo and be comfortable in new strategies.
Embrace a growth mindset: Trust that those with talent and ambition are capable of rapid growth.
Clarify expectations: Emerging leaders need to know there is a plan that includes them and what that plan entails.
Share a passion for the industry: We must have a "work to serve" mentally and truly believe we and our teams are doing important and quality work.
As we pass the baton to the next generation, I can't help but think of something George Kennedy, retired Head Swim Coach for John Hopkins University said during his presentation at our 2015 Unleash Innovation Summit.
Speaking of his student athletes he said, "I need to prepare them for their world, not the world I lived in."
It's true.
What worked in the past won't work any longer. Our businesses, careers, families and lives are continually evolving and different from where we started. Those changes occurred over time, slowly transforming the way we look at business and life.
We must prepare our companies and our employees now for the world that exists today and is yet to come — not the one we built our careers on.
Business Leaders Must Adapt to the Way Future Leaders Want to Lead
Moving forward, our leadership playbooks must focus on the long game, taking steps to build our businesses for the next generation and the generation after that.
The first step in building a business that far outlives you is to evaluate where you stand and what it takes to get to the next level.
This premise is what drove me and my team to undertake the research series, "Future of Distribution," and ask the question:
"Has the very nature of leadership changed as a result of the pandemic? If so, what must leaders embrace to build a sustainable future."
In part one of my findings, "Reimagining Leadership," I discovered that 53% of survey respondents believe the way distributors are currently leading is putting them in danger. As one respondent put it,
"We are in danger of becoming extinct if management philosophies continue to remain archaic."
Leadership is at an inflection point.
In fact, research proves it. There was a 41 percentage-point difference between where distributors think most leaders are now to where they think leaders should be five years from now.
Bridging this gap may feel daunting, but incrementally we can begin to unleash possibilities not only for our businesses but for the people we employ.
Remember, it's not a 100-yard dash. It's a marathon.
Looking Out for the Next Generation
What we do today lays the foundation for our businesses' future success, not only for our benefit but for those who will lead the business in the future. By taking Bob's advice and evaluating how we lead today, we can take steps to invest in our people and help them grow into the leadership roles they will take tomorrow.
Here are a few companies that are building a bridge for the next generation:
First Supply Encourages Employees to Dream Bigger
At First Supply, a single-source distributor of plumbing, HVAC, and well and septic supplies, they conduct employee reviews throughout the year. They create a space for their employees to share their personal and professional goals. First Supply then takes that information and creates a plan to help their employees accomplish those goals. One way they do that is through cross-training programs where people can try out different positions to see if they'll like it long term.
That's what noble leadership does. It gives opportunities for individuals to meet their potential.
Lori Quinn, process improvement manager at First Supply, believes each individual at First Supply has a "superpower," and once those special skills are unlocked – and they are in the right seat on the bus – they are happier and more passionate. Attitudes change, productivity skyrockets, and they grow both professionally and personally.
Robert Weed Transforms Workplace Expectations
Studies show the younger the worker, the more important qualities like flexibility, empathy and personal growth are to job satisfaction. Margie Rodino, Chief Culture Office at Robert Weed Corp., a distributor of wood composite and associated products, agrees.
"There are fewer people who want to work in the way our society has structured work."
For Robert Weed, this meant changing how they structure the work week and vacation time to enable greater flexibility for families. It also meant bringing on a life coach to help develop their people personally and professionally.
CEO Will Weed calls these changes part of their "2.0 Transformation," reinvesting in its culture and its people.
"It's about the sustainability of our business, keeping people employed and creating equilibrium both in our markets and our personnel."
CH Briggs Provide Tools for Employees to Empower Themselves
Controlling and managing people are antiquated forms of leadership today.
Luis Arias, Chief Growth Officer at CH Briggs, described how the company evolved from a top-down leadership model with hierarchy-specific roles to one that is more matrixed and fluid.
"Leadership goes across the entire organization … You want leadership to come from within the business, so really getting people to feel confident, willing to speak up, willing to have great ideas and not feeling judged. To me, leadership is soft now."
Jonathan Peters, President and COO, echoes that sentiment: "It's focusing on the right people in the right roles … then enabling them, giving them the tools they need and empowering them."
Emily Delucas, manager of customer care, is just one example of this. She has been with the company for five years, and has been promoted three times.
"No one's going to let you stay stagnant here. If you want to grow, somebody will find you. I don't know if I would've ever been brave enough to make myself uncomfortable the way initially stepping into a supervisor role did. Patti [her supervisor] was brave enough for me, and I'm grateful for that because I don't know if I'd have done it on my own."
How will you build the bridge to the future and enable a new generation of leaders in your business?
Dive into the findings of my latest research, "Reimagining Leadership," and see how leaders like yourself are changing how they lead for tomorrow, learn more here.
Dirk Beveridge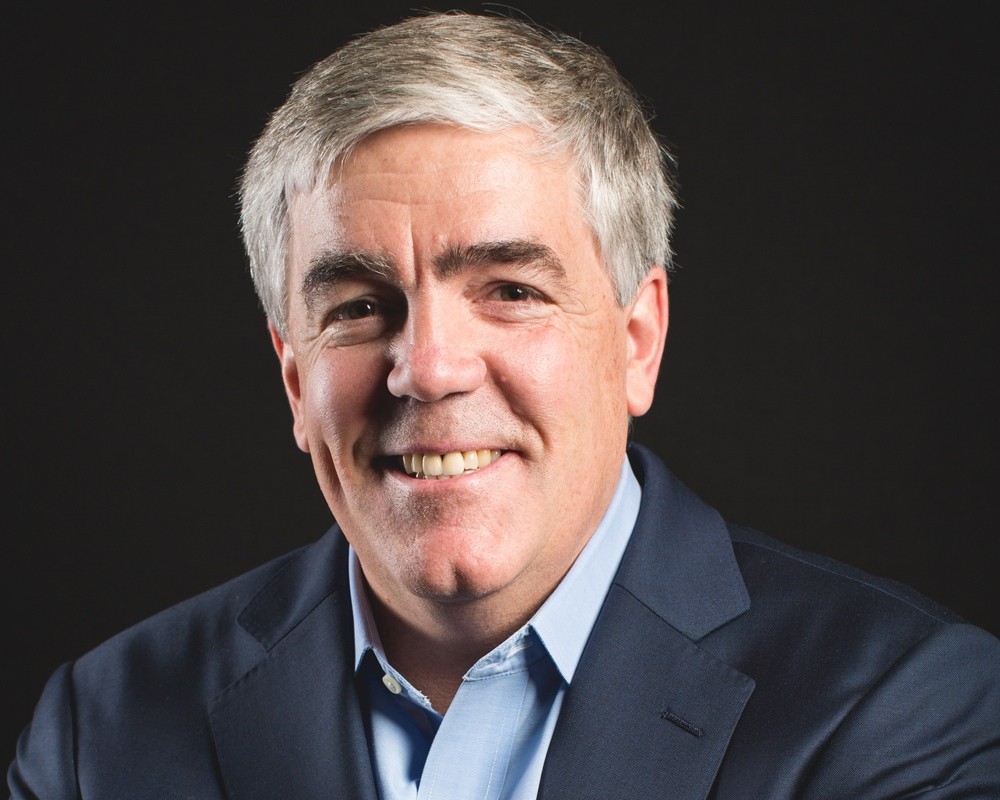 Dirk Beveridge is the founder of UnleashWD, Executive Producer at We Supply America, President of the Beveridge Consulting Group and Champion for the noble calling of distribution for over 36 years. His one-of-a-kind perspective on the future of wholesale distribution has guided his mission to advance the growth, relevance and transformation of the industry, helping distributors thrive. Learn more about Dirk by visiting UnleashWD.com. Or learn about his workspeaking to audiences big and small for forward-thinking businesses and associations committed to creating new value in the market.
---